Inflorescence Earrings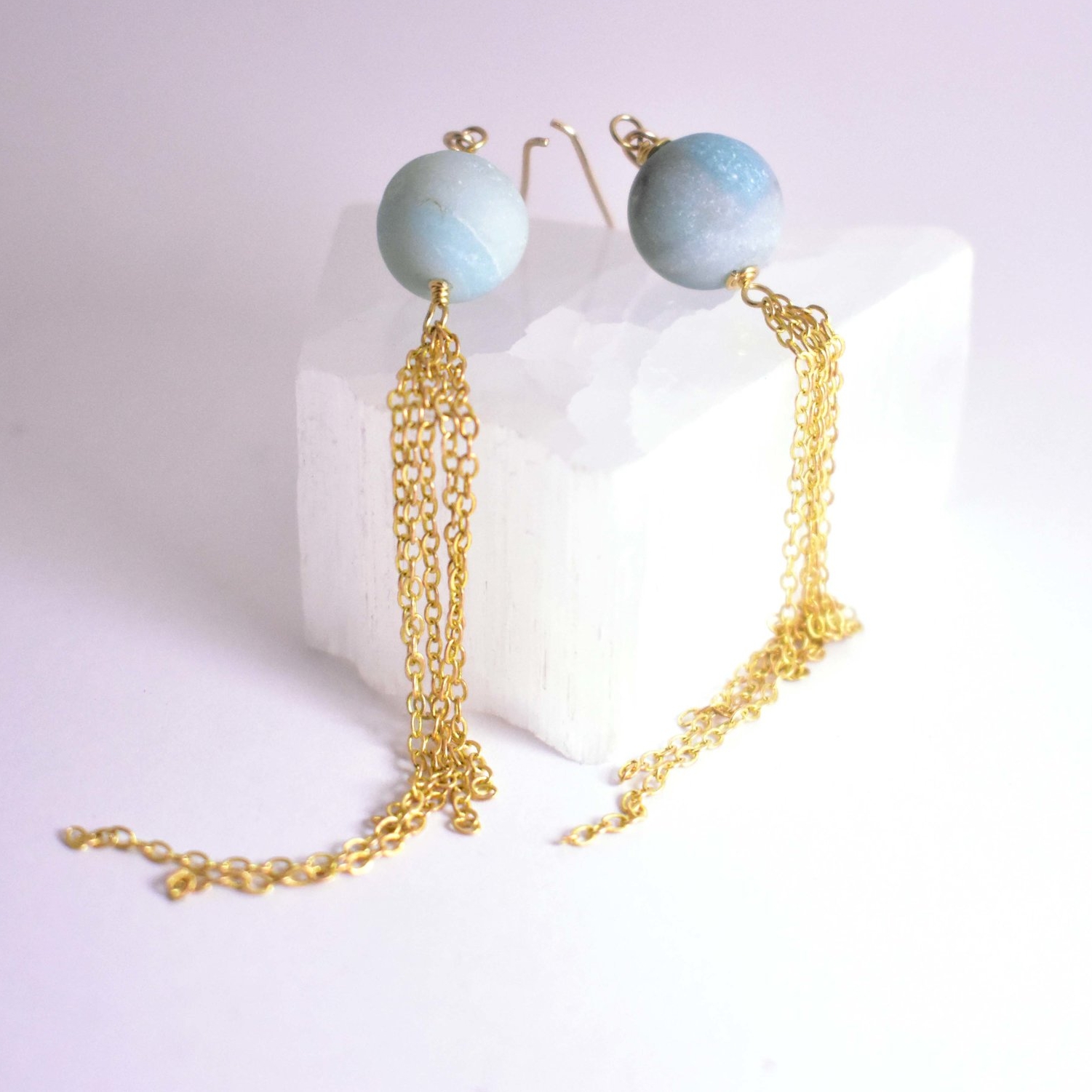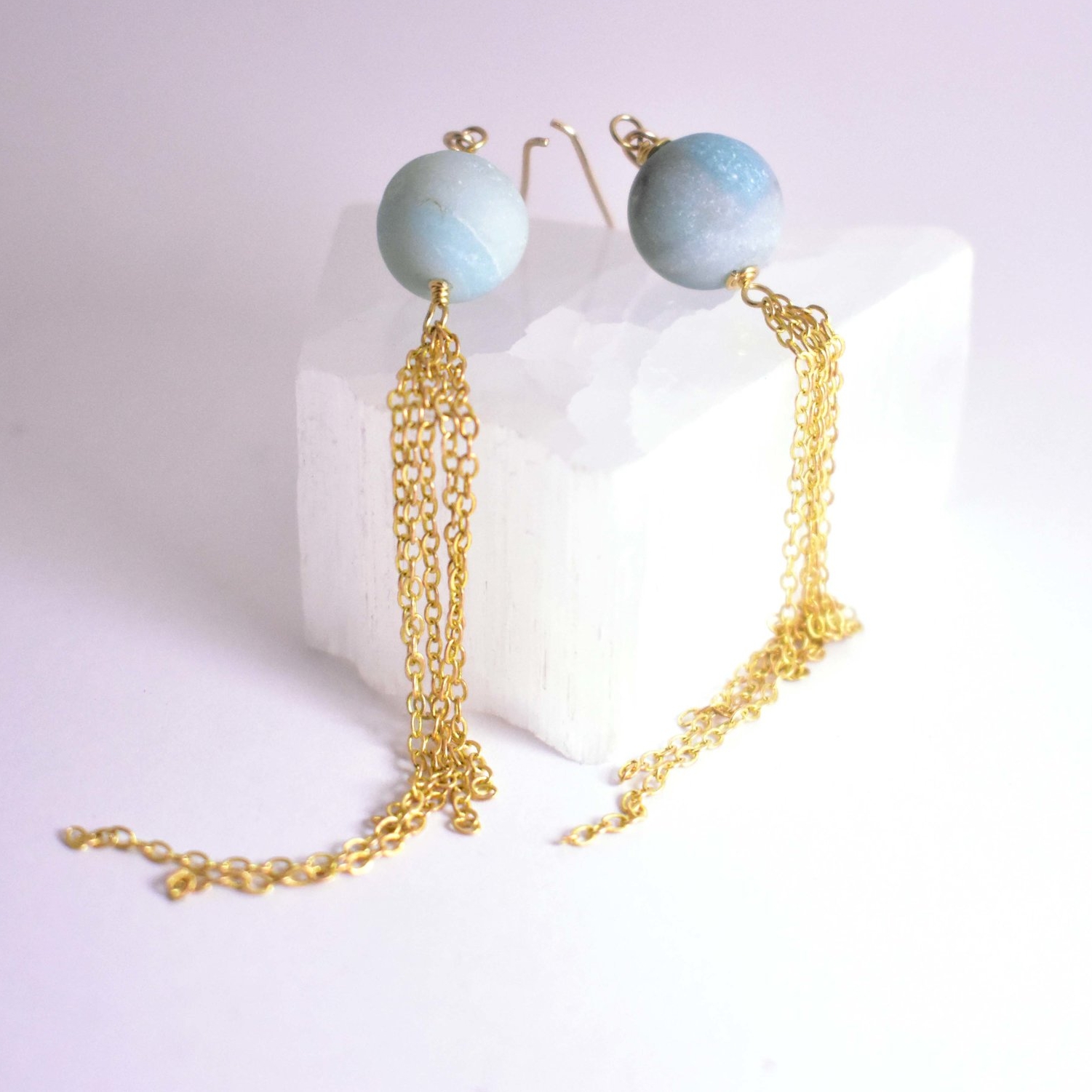 Inflorescence Earrings
Amazonite with brass chain dangles and gold filled ear-wires (safe for sensitive ears).
These earrings have great movement and are a fun addition to any outfit. They are 3 1/2 inches long.
All Wild Geese jewelry is hand fabricated using natural stones. Due to the organic nature of natural stones and the fabrication process, there will be small variations in every piece we produce.