Custom Stamped Bracelet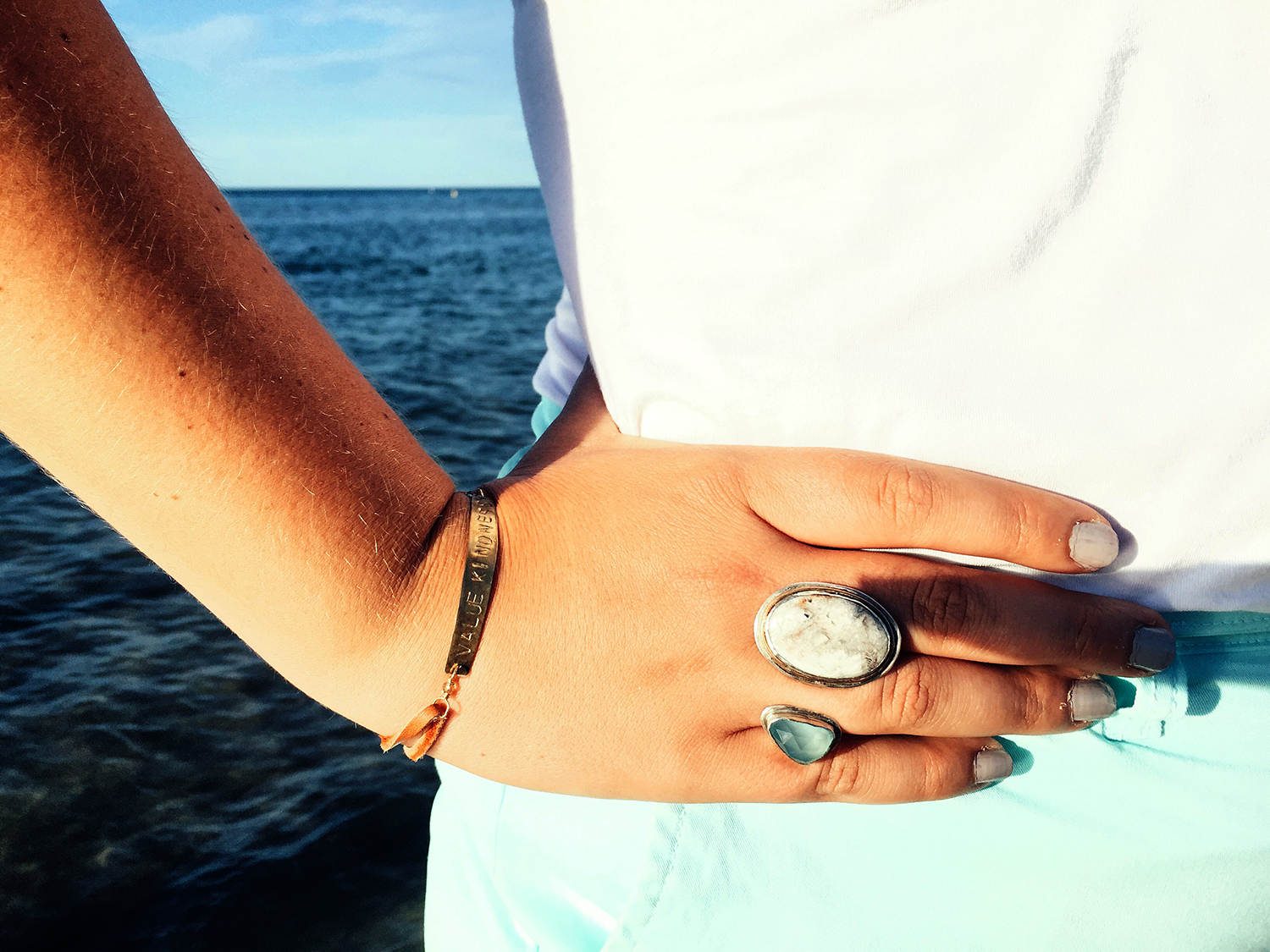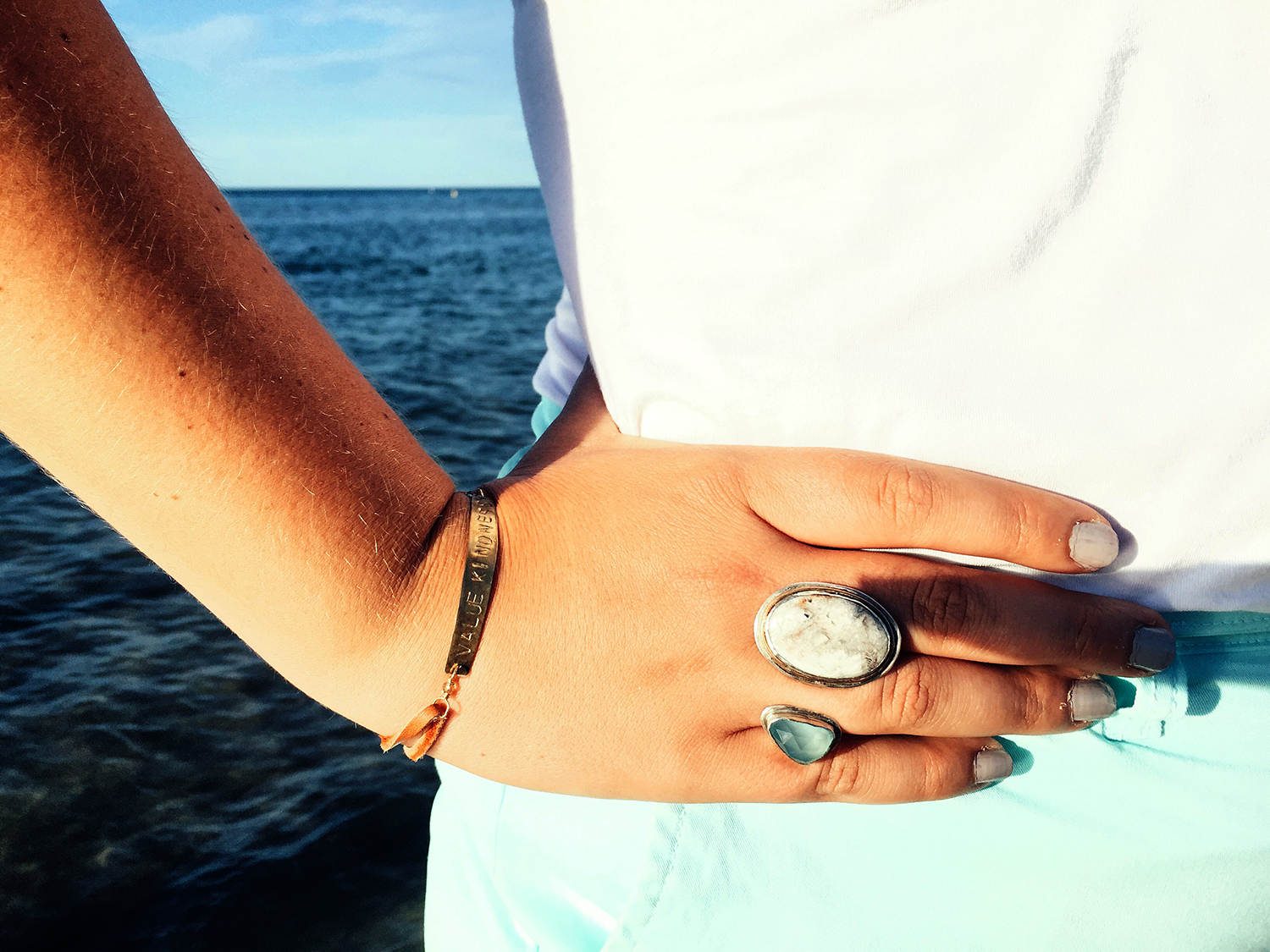 Custom Stamped Bracelet
Customize this bracelet with a phrase of your choice! This bracelet features a simple brass bar stamped with a phrase of your choosing. The band is leather with an adjustable knot so it will fit most wrists. The brass bar is curved to follow the contour of the wrist.
You will be prompted to add your phrase when you add the bracelet to your cart.
The bar is 2 inches long and 1/4 inch accross.